Fundamental research with nozzles by "HARDI agro-scientists" has been conducted in their own dedicated laboratories and those of independent Research Centres at many key institutions throughout the world. Sites where field research is conducted are very diverse – ranging from the temperate conditions of Northern Europe to the tropical crops of Australia.
Instrumentation used in HARDI's laboratories is at the leading edge in drop size analysis studies.
It is this broad – but intensive approach – which, when combined with state-of-the-art manufacturing techniques and computerized quality control programmes, guarantees that HARDI nozzles will meet the demands of better crop protection.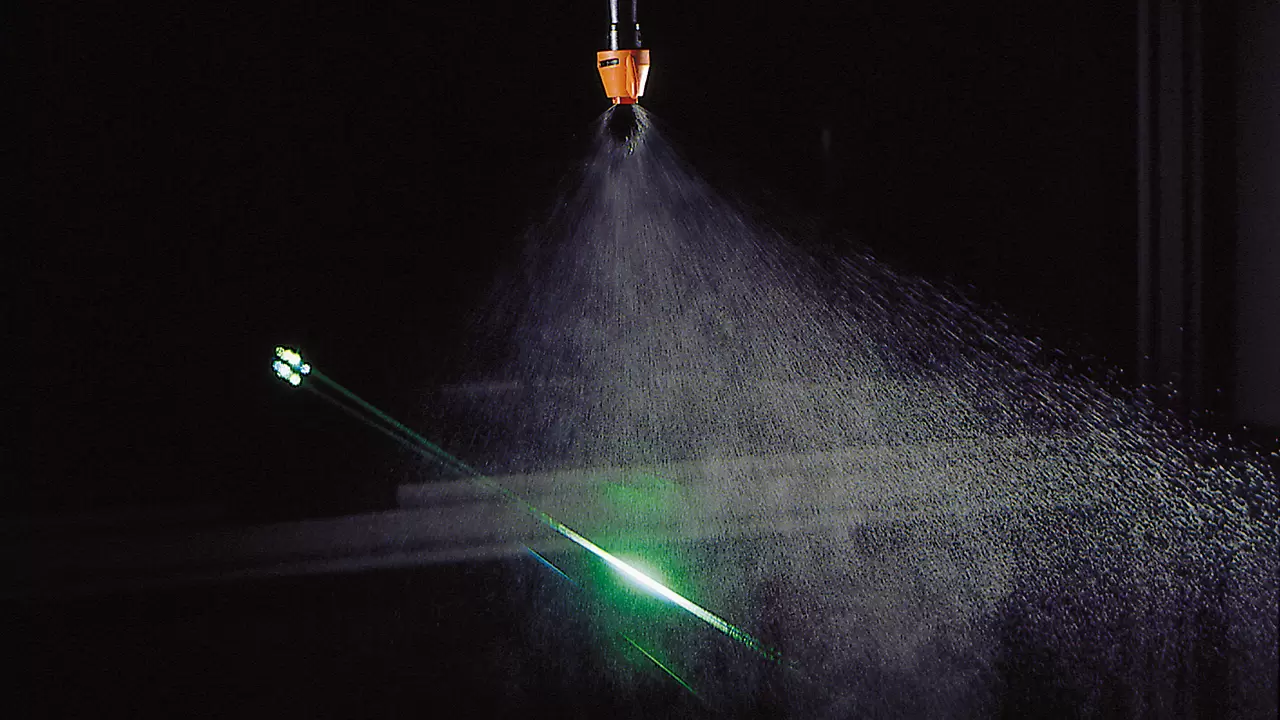 Measuring droplet sizes
The droplet spectrum is characterized by the average droplet size based on volume (VMD) and the range that indicates the uniformity of the atomization. A laser Phase Doppler Particle Analyser (Aerometrics, PDPA) supplies this information instantaneously and is used to constantly monitor in our laboratory the spray quality of our nozzles.